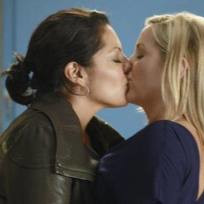 sookie00
I have my own blog about Grey's Anatomy where I post reviews, spoilers, polls and characters' biography :
www.greys-reviews.blogspot.com
Do not hesitate to check it out and leave a comment ! Thanks ! I'm just a girl very much into discovering new cultures and travelling. I love to meet new people, and of course I also love TV shows, more particularly Friends, Grey's Anatomy, How I  met your mother, Desperate Housewives, and many others like Gilmore Girls, Simpsons, South Park, American Dad etc.
Member Since:
Favorite Shows
5 Forum Posts
What you guys say is quite interesting, but I think Derek is about the same age as Mark, isn't he ? (as they grew up together), when Mark died it was indicated he was 44 years old.
I didn't know that the first 3 seasons were supposed to have happened only on 1 year (Grey's Anatomy time), do you guys say that cause they passed their intern exam in season 3 ?
Then it means that Callie and Baily were 5th year resident when the others arrived (as Callie/Bailey were both chief residents at the end of season 3/beginning of season 4.
Lexie said even that she was 25 years old and she had skipped 4th grade or something like that, when Mark started dating her.
No one ever answers my forum posts :'(
Would you have any idea about the age of the characters ?