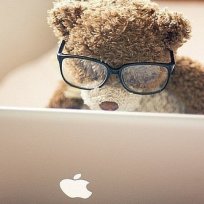 StrawberriesCherries
Hey, I am from Germany (so, please excuse my english ;)) & 16 years old :) I love sports, especially badminton. I am very short, small & delicate but I am a very tough girl. well, that's it for the moment ;)   - I added A LOT of shows to 'Favorite tv shows'. I dont watch tv very often, but I enjoy watching it on the internet or buy the DVD's. So, I even added shows, that I barely watch , but like to watch from time to time.
Member Since:
Favorite Shows
4 Forum Posts
Am I the only one, loving finn & quinn? :D
my friend from scotland is totally obsessed with this show, & I was watching some episodes of the first seaosn & it wa sokay, but not good enough. When I started watching again, it even felt worse than ever .. I can't see anything interesting about this show. It is more like a 08/15 soap opera..
@Bored now yes, I am tired of that, too. I mean, what the hell they trying to do? It's a simple trick to make us watch it. But this show is AWESOME, AMAZING. so, could they please decide what tehy want? ;)