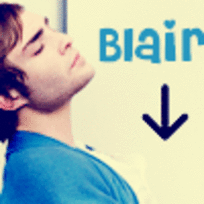 xYouKnowYouLoveMex
Hey. My name is Renee. I just graduated high school. I'm 18 and from Philadelphia. HARRY POTTER is my main obsession, but of course GOSSIP GIRL follows. I support CHAIR and SERENATE. My favorite movies are; HARRY POTTER, CRUEL INTENTIONS, WANTED, HIGH SCHOOL MUSICAL 3, ACROSS THE UNIVERSE, SHAUN OF THE DEAD, 28 DAYS LATER, QUARANTINE, ZACK AND MIRI MAKE A PORNO, and DISNEY'S HERCULES.   My favorite bands/artists are; COLDPLAY, LINKIN PARK, LIMP BIZKIT, BLOC PARTY, FRAMING HANLEY, SANTIGOLD, CAROLINA LIAR, SNOW PATROL, THE FRAY, PORCELAIN AND THE TRAMPS, TATU, SHINY TOY GUNS, YEAH YEAH YEAHS, and 30 SECONDS TO MARS.
Member Since:
70 Forum Posts
Ivana; lmao that jimmy fallon thing was hilarious!!
I was cracking up. Dan is way hotter than Rob.
Rob is all greasy and gross.
He was only hot as Cedric.
I almost cried when I saw HBP for the second time, lol.
When everyone raises their wands when they see Dumbledore's body, that was sad!! haha
Oh my god! I haven't been on here in forever and I had no clue this thread was still active!!! haaha. But yes, HBP IS AMAZING!!
I am seeing it for the third time this afternoon with my mom :] Haha. I love Harry on the felix felicis.
"Harry!"
"Sir!"
I got my tickets!!! Did anyone else get theirs?