Archer TV News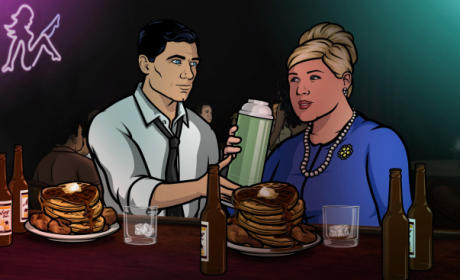 Archer: Renewed for Season 5!
Archer has been renewed. The series will return to FX for a fifth season.
Cheryl: What the stupid shit are you doing??
Cyril: You said you wanted watermelon.
Cheryl: Watermelon's red?
Cyril: Yes. How do you not know that?
Cheryl: Who am I? Charles Frederick Andress?
Cyril: Archer, do something!
Archer: Who am I, Alan Turing? He was also in X-Men, remember?