Arrow PaleyFest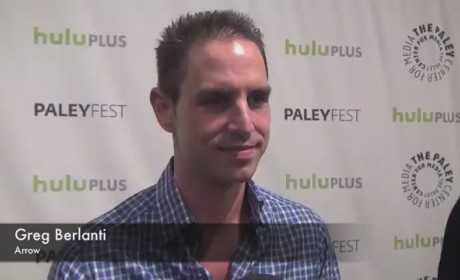 Marc Guggenheim Teases Return of Arrow, Looks Toward The Tomorrow People
What can fans expect from the return of Arrow? We chat here with producer Marc Guggenheim.
Stephen Amell Teases Major Arrow Episode, Nature of New Villain
Stephen Amell has a message for Arrow fans: you do not want to miss episode 18. And would he lie to you?
Arrow PaleyFest Panel Teases Black Canary, Mystery Guest Star and More
The Arrow cast dished on major Season 1 spoilers this week at PaleyFest. Read on for all the scoop!
There are people in this world who deal only in extremes. It's naive to think that anything less than extreme measures will stop them.

Amanda
Laurel: Helena, you don't have to do this.
Helena: Yes, I do. Because once you let the darkness inside, it never comes out.