Bones Shawn Spencer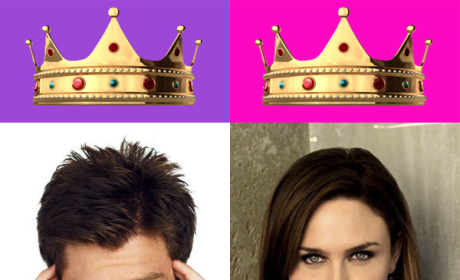 Behold Your King and Queen of the Hot Nerds!
You voted! Now presenting your King and Queen! Find out who won TVF's Hot Nerds polls here!
Booth: If you could travel through time where would you go?
Bones: I'm already there. Here.
Booth: What?
Bones: Here. The difference between past and future is nowhere to be found in the laws of physics. Everything I want or need is here. Right now.
You can stay here as long as you like. You're my favorite, Vincent! Everyone knows that. Right, Booth?!

Brennan [to Vincent]