Chicago Fire Clips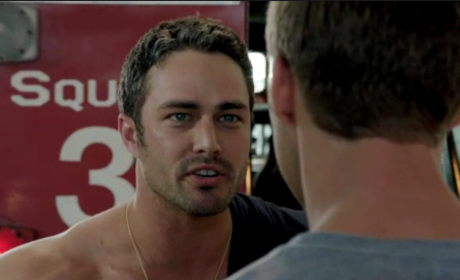 Chicago Fire Sneak Peek: Coming to NBC
Chicago Fire will set NBC ablaze this fall. Get your first look at the new NBC drama now.
Chief Boden once told me, "a hero's not somebody who's unafraid, it's the guy who's scared to death and does what's right anyway."

Casey
Brett: You should definitely get that looked at.
Otis: Oh my God, are you saying I have cancer?
Brett: No Otis, I'm not saying you have cancer. I'm saying get a doctor to look at it so you don't give yourself an ulcer.