CSI News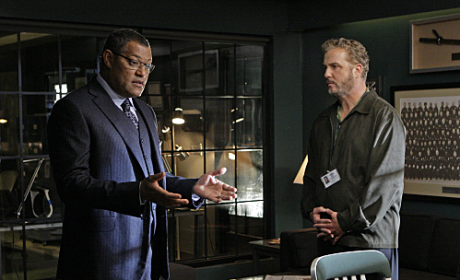 CSI Spoilers: First Look at Laurence Fishburne
Laurence Fishburne is coming aboard CSI. Here's a look at the actor in the role of Raymond Langston.
Nick Stokes: Open bottle of Vodka, a used glass. What do you think; one last drink?
Greg Sanders: One last laugh.
Dr. Robbins: A racist gets stabbed before he can drown. Some would call that justice.
Ray Langston: We still have to call it murder.