Eureka Comic-Con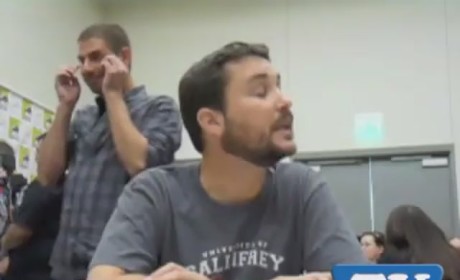 The Town of Eureka Comes to San Diego: Comic-Con Coverage
Enjoy this look at Eureka, courtesy of its Comic-Con press room. TV Fanatic was there!
Carter: You sure this is not some sort of science-geek-ren-faire thing?
Allison: Well, either we are both having the same delusion or we are really stuck in 1947.
Carter: What does a nanny have that I don't?
Allison: A PhD in early childhood development with an emphasis on organic nutrition.