Futurama News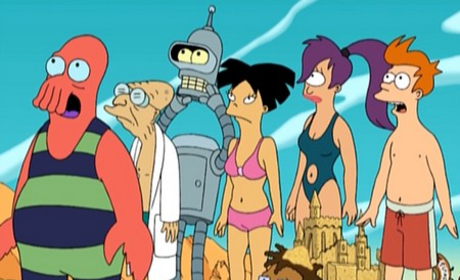 Futurama is Revived!
Futurama is being revived with 26 new episodes on Comedy Central.
Fry: Leela, wanna join the mile-deep club?
Leela: Sure, why not?
Fry: Bender, what is it?
Bender: Whoa, what an awful dream. Ones and zeros everywhere. And I thought I saw a two.
Fry: It was just a dream, Bender. There's no such thing as two.