Game of Thrones Episode Guide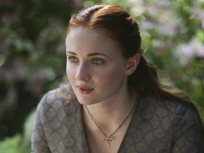 The Game of Thrones Season 3 finale deals with the aftermath of the shocking wedding betrayal. Elsewhere, news of the white walkers reaches the wall.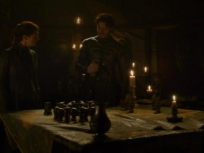 This Game of Thrones episode centers on the wedding of Edmure Tully and Roslin Frey. Elsewhere, Daenerys plans her invasion of the city of Yunkai.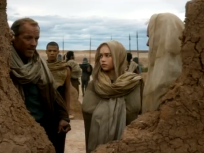 A wedding takes place on Game of Thrones this week. Elsewhere, Dany meets the Titan's Bastard.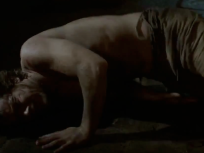 The Daenerys' arrival to the city of Yunkai, the repercussions of the upcoming marriage of Tyrion Lannister and Sansa Stark, and Brienne's fate at the ruined castle of Harrenhal will all be featured this week.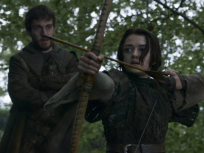 Tywin continues to plan his children's weddings on this Game of Thrones episode, while Melisandre pays a visit to the Riverlands.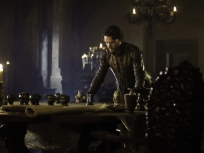 Jaime is judged this week on Game of Thrones, while Tyrion learns more about weddings and Robb is betrayed.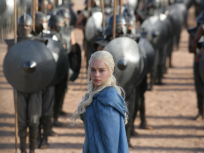 Game of Thrones delivers an action-packed episode this week, centered around Dany, her dragon and her new army.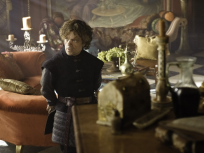 Daenerys attempts to make a deal on Game of Thrones this week, while Tyrion is handed new responsibilities.
Sansa says too much on this episode of Game of Thrones, while Arya encounters the Brotherhood Without Banners.
Game of Thrones is back! "Valar Dohaeris" is the first episode of Season 3.
Want more Game of Thrones?
Sign up for our daily newsletter and receive the latest tv news delivered to your inbox for free!