Saturdays 10:00 PM on NBC
Hannibal TV News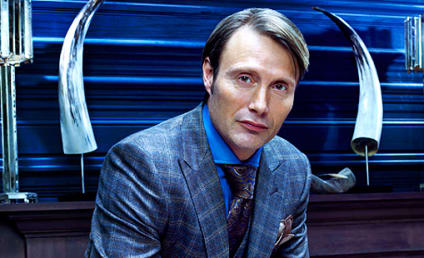 NBC Renews Hannibal for Season 2
Hannibal will return to NBC. The network has renewed the series for Season 2.
Will: Is Hannibal IN LOVE with me?!?
Bedelia: Could he daily feel a stab of hunger for you, and find nourishment at the very sight of you? Yes. But do you ache for him?
Bedelia: Forgiveness is too great and difficult for one person. It requires two. A betrayer and a betrayed. Which one are you?
Hannibal: I'm vague on those details.
Bedelia: Betrayal and forgiveness are best seen as something akin to falling in love.
Hannibal: You cannot control with respect to whom you fall in love.