Saturdays 10:00 PM on NBC
Hannibal TV News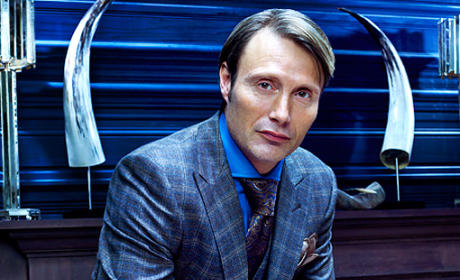 NBC Renews Hannibal for Season 2
Hannibal will return to NBC. The network has renewed the series for Season 2.
I've always found the idea of death comforting. The thought that my life could end at any moment frees me to fully appreciate the beauty and art and horror of everything this world has to offer.

Hannibal
Will: Is Hannibal IN LOVE with me?!?
Bedelia: Could he daily feel a stab of hunger for you, and find nourishment at the very sight of you? Yes. But do you ache for him?