Mad Men Jim's Notebook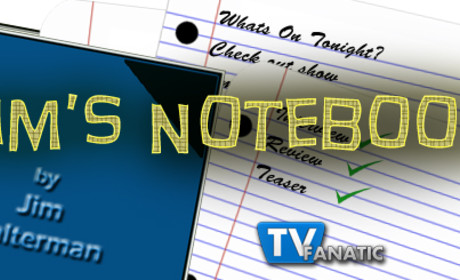 Jim's Notebook: PLL, Mad Men and More!
From Pretty Little Liars to Awkward and Mad Men, read on for the latest scoop from Jim Halterman.
It's been a pleasure working with you all. I wish you the best of luck.

Bert
Peggy: Should we have lunch?
Joan: I want to burn this place down.
Peggy: I know. They were awful. But at least we got a yes. Would you have rather had a friendly no?
Joan: I don't expect you to understand.
Peggy: Joan. You've never experienced that before?
Joan: Have you, Peggy?
Peggy: I don't know. You can't have it both ways. You can't dress the way you do and expect...
Joan: How do I dress?
Peggy: Look, they didn't take me seriously, either.
Joan: I don't dress like you because I don't look like you and that's very true.
Peggy: You know what? You're filthy rich. You don't have to do anything you don't want to!