NCIS (Page 10)
NCIS returns with a new episode next Tuesday. Before the team can give thanks in the second half of "Shell Shock," one Marine must help another complete a ...
Last night on NCIS, Captain Joe Wescott (guest star Brad Beyer) and his PTSD made for a powerful case - one that took some surprising turns and ran far dee...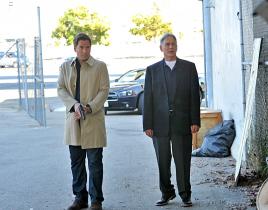 "Shell Shock, Part I" started out as a fairly routine NCIS case when a marine, Michael Torres, was found beaten to death in an alley. The investigati...

Tonight on NCIS, a Navy Lieutenant who recently returned home from the Middle East is found dead from a brutal attack, leading the team to question the vic...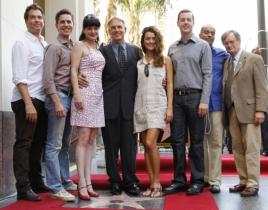 The eight cast members of NCIS assembled for one giant interview with TV Guide this week. Perhaps not surprisingly, leading man Mark Harmon had the least t...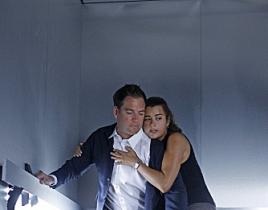 This summer, NCIS' brain trust promised to "take things further" with Tony and Ziva in Season 10. As always, that could mean any number of things. Ambiguit...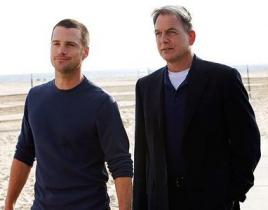 CBS is looking to further expand the NCIS brand, this time with a spinoff of NCIS: Los Angeles. The untitled project, written and created by NCIS: LA execu...
After an emotional NCIS episode last week, the show is off tomorrow night due to U.S. presidential election coverage. Perhaps appropriately, its return nex...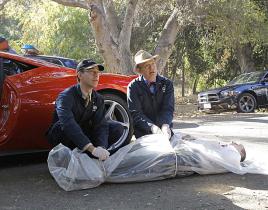 Beware: If you take a borrowed Ferrari for a joy ride, you may get mistaken for the owner and be shot to death. Then, NCIS may not even consider the possib...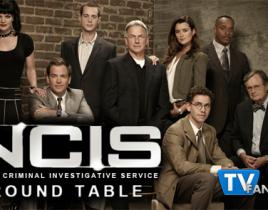 Our NCIS review broke down "Lost at Sea," Tuesday night's episode of TV's #1 show, in detail. Now, TV Fanatic staff members Steve Marsi, Matt Richenthal an...