Shameless Interviews
Shameless Teases Season 4: Will Frank Live Or Die?
Shameless Season 4 kicks off on Sunday. And we talked to the cast about what we can expect.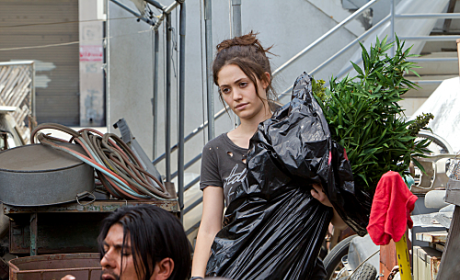 Shameless Exclusive: Interview with Emmy Rossum
Emmy Rossum previews the new season of Shameless in this exclusive interview. Read on to see what the actress had to say.
Lip: What exactly does hooked up mean?
Kevin: Last I checked penis goes into the vagina.
Surround sound bitching is the only thanks I get.

Frank