The Big Bang Theory TV Ratings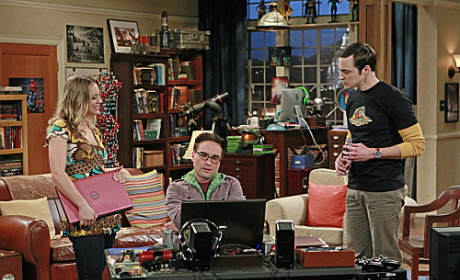 CBS, The Big Bang Theory Atop 2011-2012 Ratings
CBS dominated the ratings game in 2011-2012. It was anchored by The Big Bang Theory.
Penny: Here's a question-- as an alien pretending to be human, are you planning to engage in any post-prom mating rituals with Amy?
Sheldon: There are post-prom mating rituals?
Penny: Not always. Unless your date drives a van with an air mattress, then always.
Sheldon: Well, if it's part of the prom experience, then I'm open to it.
Penny: You're kidding.
Sheldon: I may be an alien, but I have urges.If Amy wants to copulate by firing her eggs into space, well, then, I will happily catch them with the reproductive sac on my upper flermin. I'm not the best at reading facial cues, but I can see that you're a little turned on.
Raj: Well, to paraphrase Shakespeare: It's better to have loved and lost than to stay home every night and download increasingly shameful pornography.
Penny: Oh... you poor baby.
Raj: What's wrong with me, Penny?
Penny: Nothing, nothing. You know, if we weren't friends - and you hadn't brought up that creepy pornography story - I'd be on you like the speed of light squared on matter to make energy.
Raj: Hey, you totally got that right. E = MC squared.
Penny: I listen. I have no idea what it means, but I listen.