The Simpsons Zooey Deschanel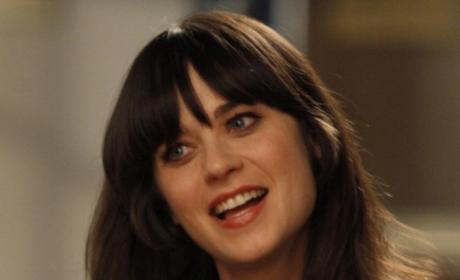 Zooey Deschanel to Guest Star on The Simpsons
Zooey Deschanel, or at least her beautiful voice, will appear on The Simpsons season premiere September 30.
Homer: (Wearing glasses) The sum of the square roots of any two sides of an isosceles triangle is equal to the square root of the remaining side!
Man: (From inside a bathroom stall.) That's a right triangle, you idiot!
Homer: D'oh!
(Bart shows the whole classroom the tape for his project called, "How Kittens Are Born: The Ugly Truth")
Bart: and here comes Snowball II. This is the one we kept.
All: EWW!!
Bart: We were gonna keep the gray one, but the mother ate her.
All: EWWWWW!!
Martin: Mrs. Krabappel, he's traumatizing the children!
Mrs. Krabappel: As usual, I agree with you, Martin. Bart, shut that off and take your seat immediately!
Bart: Oh, look! This is really cool. When I hit reverse, I can make 'em go back in.
(The whole classroom screams)