Watch Warehouse 13 Online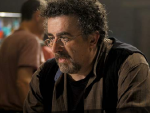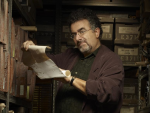 Watch Warehouse 13 Season 1 Episode 3
"Magnetism"
Original Air Date:
During this episode of Warehouse, Pete and Myka are on the case of unusual happenings in a small town. Enjoy our detailed recap.
Watch Warehouse 13 Season 1 Episode 2
"Resonance"
Original Air Date:
On the second episode of Warehouse 13, Pete and Myka deal with a team of bank robbers. Here's a full recap of events.