TV Fanatic Works Better with Prime Instant Video
Watch Warehouse 13 Online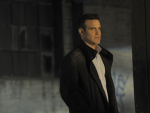 Watch Warehouse 13 Season 2 Episode 2
"Mild Mannered"
Original Air Date:
The team goes after an item that can turn individuals into superheroes this week. The problem? It can also turn them into super villains.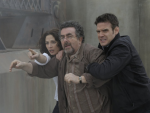 Watch Warehouse 13 Season 2 Episode 1
"Time Will Tell"
Original Air Date:
Welcome back to Warehouse 13! The second season premiere picks up right where the first season concluded, as MacPherson has blown Artie away and vanished.