Kerry Washington

News
Television Stars in 2014: Who Makes What?
Who is the highest paid star on television? We count em all down in this photo gallery!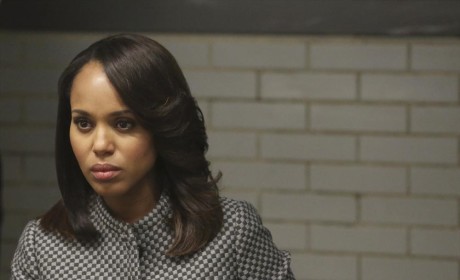 Happy Birthday, Kerry Washington!
Kerry Washington turns 36 years old today. We celebrate her awesomeness with this slideshow.
Kerry Washington: Pregnant!
Scandal's Kerry Washington is pregnant and expecting her first child, according to a newly confirmed report.
Scandal Exclusive: Kerry Washington Answers Fan Questions, Talks Olivia's Fashion Sense, Friendship With Cyrus
How does Olivia Pope always look so amazing on Scandal? Is Cyrus a friend or a foe? We've got your answers to these questions and more in our TV Fanatic Exclusive interview with star Kerry Washington.
Scandal Exclusive: Kerry Washington on Season 2 Premiere, New Cast Members and Twitter
TV Fanatic caught up with Kerry Washington to talk about the Season 2 premiere of Scandal. Read on to find out what she had to say.
Scandal Stars Scoop Season 2: Exclusive Interviews
We're on the red carpet with the stars of Scandal. Watch these exclusive interviews now and let the countdown until Season 2 begin!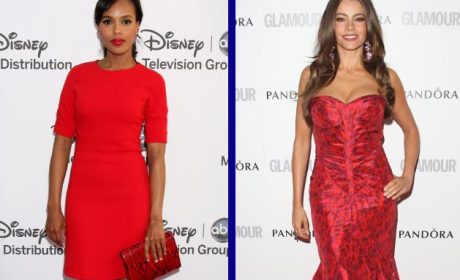 Tournament of TV Fanatic: Kerry Washington vs. Sofia Vergara!
Who's your favorite ABC star, Kerry Washington or Sofia Vergara? Vote in the first round of the Tournament of TV Fanatic: ABC edition!
-Born in the Bronx, NY. Studied acting in New York City. Currently stars on ABC's hit drama Scandal.
Birth Date:
Olivia: I have been riding and dying for you. I fixed an election for you. Sacrificed everything to keep you in office, we all did. Cyrus, James, Jerry, Harrison, Mellie. Every one of us. I was your mistress because you needed me.
Fitz: And I was willing to give it all up for you.
Olivia: Which is exactly the problem.
Fitz: I tried to give up my wife for you, my office! And you backed out every time.
Olivia: Of course I did. If you gave up the Presidency, what did I do all this for? Everything we did, I did, all of it, if you gave up the Presidency it would be a waste. Everything I've sacrificed to get you here, to keep you here, so you could be the best, so you could make history, so you could be the President you were meant to be. And you were. You were the President you were meant to be and then, when the true test came along, when I was taken because of you, you go to war? You sent thousands of innocent soldiers into harms way, some of them to their deaths, for one person.
Fitz: I had to save you.
Olivia: You didn't save me. I'm on my own.
I am not a toy that you can play with when you're bored or lonely or horny. I am not the girl the guy gets at the end of the movie. I am not a fantasy. If you want me, earn me! Until then, we are done.

Olivia