TV Fanatic Works Better with Prime Instant Video
40,000 other titles are available to watch now.
Chin Ho Kelly Videos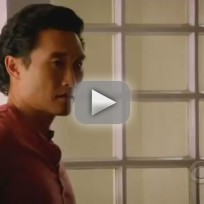 Added:
Displaying 1 video
Around the Web
Want more Hawaii Five-0?
Sign up for our daily newsletter and receive the latest tv news delivered to your inbox for free!
Steve McGarrett: I'm giving you a chance to save a little boy's life.
Wo Fat: And what's in it for me?
Steve McGarrett: The exercise yard. 15 minutes a day, you can see the sun.
Wo Fat: I burn easily.
Steve: Hey Fryer [punches him when he looks over] Nobody messes with my team.
Fryer: [dabs blood from lip] Duly noted Commander.