Chin Ho Kelly Videos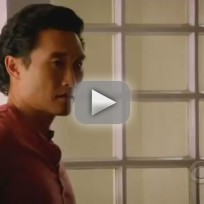 Added:
Displaying 1 video
Around the Web
Want more Hawaii Five-0?
Sign up for our daily newsletter and receive the latest tv news delivered to your inbox for free!
McGarrett: Tell me you know how to swim.
Danny: I know how to swim. I swim for survival, not for fun.
Matt: What's with the third degree, Magnum? Are you looking to poach my client?
Danno: Yeah, I'm trying to poach your client. I'm checking in on my little brother's career; that alright?