TV Fanatic Works Better with Prime Instant Video
40,000 other titles are available to watch now.
Rick Castle Videos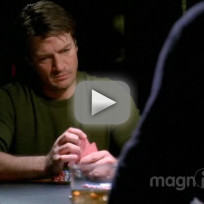 Added:
Displaying 1 video
Around the Web
Want more Castle?
Sign up for our daily newsletter and receive the latest tv news delivered to your inbox for free!
Sometimes the hardest things in life are the things most worth doing.

Castle
Castle: We make a pretty good team, you know. Like Starsky and Hutch, Tango and Cash...Turner and Hooch.
Beckett: You know, now that you mention it, you do remind me a little of Hooch.