Castle Season 3 Episode 6: "3XK" Videos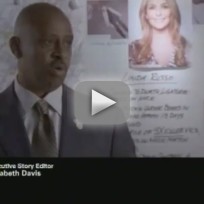 Added:
Displaying 1 video
Around the Web
Want more Castle?
Sign up for our daily newsletter and receive the latest tv news delivered to your inbox for free!
It's like a mystery novel, you don't just go to the last page do you?

Castle
Captain Montgomery: Feds say he is a white male, 25 to 45 years old.
Castle: Could be me.
Captain Montgomery: With a dysfunctional relationship with his mother.
Castle: Still me.
Captain Montgomery: He has a menial unimportant job.
Beckett: Definitely you.
Castle: Just for that my next book is based on Esposito.