Criminal Minds Season 6 Episode 2: "J.J." Videos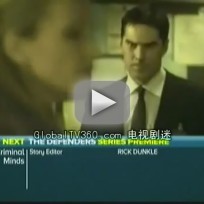 Added:
Displaying 1 video
Around the Web
Want more Criminal Minds?
Sign up for our daily newsletter and receive the latest tv news delivered to your inbox for free!
(Reid grabs a bottle of antacid from Prentiss' desk and takes one)
Prentiss: Again with the dairy?
Reid: I can't help it. I love dairy.
Prentiss: I don't think it's about the case.
Garcia: Do you know something?
Prentiss: Do I know something?
Garcia: She just repeated the question. You always say that's a sign.
Morgan: Do you know why JJ's in there?
Prentiss: I have no idea.