CSI Videos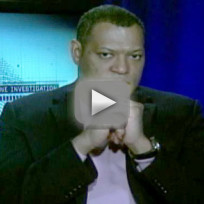 Added:
Displaying videos 25 - 25 of 25 in total
Around the Web
Want more CSI?
Sign up for our daily newsletter and receive the latest tv news delivered to your inbox for free!
Nick Stokes: Open bottle of Vodka, a used glass. What do you think; one last drink?
Greg Sanders: One last laugh.
Dr. Robbins: A racist gets stabbed before he can drown. Some would call that justice.
Ray Langston: We still have to call it murder.