Fringe Season 2 Episode 3: "Fracture" Videos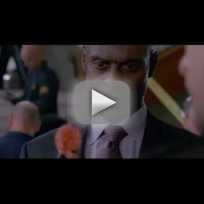 Added:
Displaying 1 video
Around the Web
Want more Fringe?
Sign up for our daily newsletter and receive the latest tv news delivered to your inbox for free!
Farnsworth, get my portable chemistry set. This means bodies.

Walter
Peter: I need my own bedroom. I woke up to this morning to him singing an aria from Pagliacci.
Astrid: Your father has a wonderful voice.
Peter: Not when he's doing jumping jacks. And did I mention he was naked?
Walter: A good morning sets the tone for the day.