Sons of Anarchy Season 6 Episode 11: "Aon Rud Persanta" Videos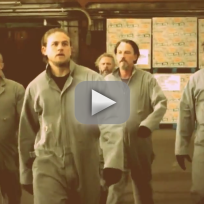 Added:
Displaying 1 video
Around the Web
Want more Sons of Anarchy?
Sign up for our daily newsletter and receive the latest tv news delivered to your inbox for free!
Unser: I know your heart was in the right place.
Tara: Unfortunately where my heart is means very little.
We've got a rough history, me and her. I'm just trying to help her more than hurt her for a change.

Gemma