The Originals Season 1 Episode 5: "Sinners and Saints" Videos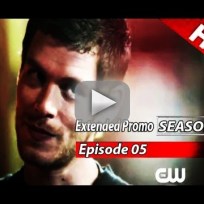 Added:
Displaying 1 video
Around the Web
Want more The Originals?
Sign up for our daily newsletter and receive the latest tv news delivered to your inbox for free!
Davina: You don't look well.
Elijah: Well, only this morning I had a mystical dagger embedded in my chest so I'd say I'm holding myself together quite well.
Davina: You're the one they call honorable.
Elijah: Yes, that's what they call me. And yet, I followed my brother here to New Orleans to engage in a war. So, I ask you, does that sound honorable to you?