Angus T. Jones Videos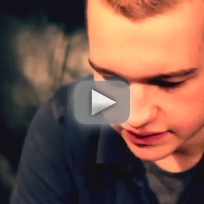 Added:
Displaying 1 video
Around the Web
Want more Two and a Half Men?
Sign up for our daily newsletter and receive the latest tv news delivered to your inbox for free!
Charlie: Oh, try MalibuPuddingGirls.com.
Alan: Pudding Girls?
Charlie: Trust me.
Alan: Oh ... ew.
Charlie: You're like an Alzheimer's patient in a whorehouse.
Alan: What do you mean?
Charlie: You're constantly surprised that you're getting screwed, and you don't want to pay for it