Jared Gilmore Videos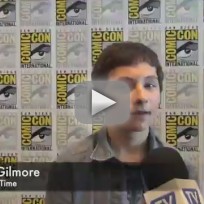 Added:
Displaying 1 video
Around the Web
Want more Once Upon a Time?
Sign up for our daily newsletter and receive the latest tv news delivered to your inbox for free!
True love isn't easy but it must be fought for because once you find it, it can never be replaced.

Prince Charming
David: Why do women keep their shoe boxes?
Mary Margaret: Because after true love there is no more powerful magic than footwear. It has to be protected.