TV Fanatic Works Better with Prime Instant Video
40,000 other titles are available to watch now.
Jared Gilmore Videos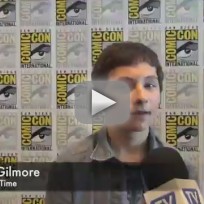 Added:
Displaying 1 video
Around the Web
Want more Once Upon a Time?
Sign up for our daily newsletter and receive the latest tv news delivered to your inbox for free!
True love isn't easy but it must be fought for because once you find it, it can never be replaced.

Prince Charming
This could be the worst idea you've ever had and you hired the Wicked Witch as your nanny.

Regina