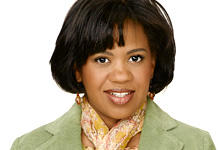 Does
Grey's Anatomy
go out of its way to
downplay
its stars' physical attractiveness?
While that might seem crazy -- we are talking, after all, about a show starring Patrick Dempsey -- a reader posed this question to TV Guide in regards to Chandra Wilson, who plays Dr. Miranda Bailey.
A magazine spread showed the reader a different, beautiful side of the actress (pictured) that Grey's fans never see in the crass, no-nonsense doctor she plays.
Matt Roush of TV Guide concurs that most of the actors on Grey's Anatomy are actually made to look worse -- in other words, much more real than TV typically portrays. One of the things people love about the show is how it allows even glamorous actors to look frazzled, unkempt, exhausted and rarely at their best. As if they really are on call 70 hours a week.
While the show might stretch reality with its medical story lines, it deserves due credit for avoiding the vanity trap... mostly. Justin Chambers somehow stays smugly handsome at all times, and the producers can't resist putting Katherine Heigl in form-fitting blue scrbs. Not that we're complaining...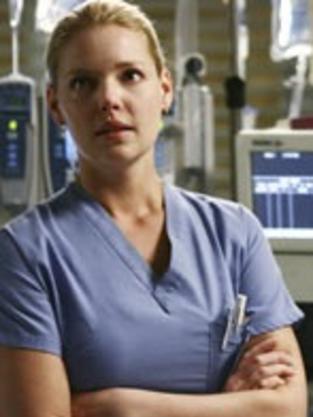 Steve Marsi is the Managing Editor of TV Fanatic. Follow him on Google+ or email him here.