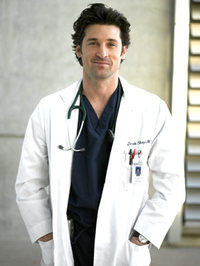 Forget the young studs. George Clooney and
Grey's Anatomy's
Patrick Dempsey
mopped the floor with their younger competition in
a recent poll
among Lifetime Television viewers nationwide, in which respondents chose celebrities they'd most like to date.
According to the poll, if a woman were to special-order herself a celebritydate, George Clooney cleaned up with 39 percent of the vote, dominating the likes of Nick Lachey (14 percent), Colin Farrell (10), Orlando Bloom (9), Derek Jeter (8) and Jake Gyllenhaal (6).
When it comes to TV doctors who get their heartbeats racing, there was no answer for Dr. Derek "McDreamy" Shepherd, played by heart throb Dempsey. With 40 percent of the vote, the 40-year old handily trumped Noah Wylie (21 percent), Julian McMahon (12) and Matthew Fox (12).
One of the top-rated basic cable networks, Lifetime caters primarily to the female set. The Lifetime Television Pulse Poll, a long-running, multi-platform research project, explores a wide range of areas of women's lives.
The poll also asked Lifetime viewers some more realistic things, such as what traits they v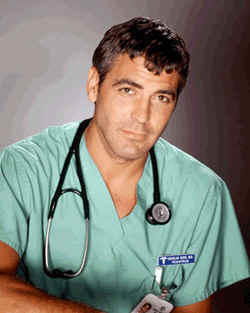 alue in a prospective mate - one they might actually meet. Finding someone who treats them well (98 percent), who has a good sense of humor (84 percent) and is intelligent (72 percent) seemed to be the goal of most viewers.
While it's hard to see how someone wouldn't vote for Dempsey, the 2 percent of voters who don't think it's important to be treated well is more perplexing still. In any case, it would be interesting to see how Clooney would fare against Dempsey, were the former still on ER. Who do you think is better looking?
Steve Marsi is the Managing Editor of TV Fanatic. Follow him on Google+ or email him here.