According to an article in yesterday's Buffalo News, Emmy-nominated Grey's Anatomy star Sandra Oh heard a stunning rumor while inside the show's operating room of the show. She immediately shared the rumor, regarding an absent cast member, with co-star Ellen Pompeo.
"Is Isaiah Washington leaving?" asked Oh, who plays Dr. Cristina Yang, the love interest of Washington's Dr. Preston Burke.
"Nooooo," said a perplexed Pompeo. "Where is he going?"
"I don't know," said Oh.
"What is Yang going to do? Wow, you'll be more pathetic. You have to move on... We'll have to go to the bar and have a drink, and I'll tell you the inappropriate things that you did," Pompeo joked.
Of course, the two actresses had no idea if that rumor (which is dead wrong -- phew!) or any other, for that matter, has any validity. The reason? Creator Shonda Rhimes (below) is legendary for keeping story lines to herself, and that's not likely to change anytime soon.
The series ended its second season in chaos, with one intern, Dr. Isobel "Izzie" Stevens (Katherine Heigl), quitting after a beloved heart patient,
Denny Duquette
, tragically died.
Dr. Burke
's surgical career was also in jeopardy after he was shot delivering Denny's new heart from another hospital.
Then, of course, there is the turbulent love life of Dr. Derek "McDreamy" Shepherd (Patrick Dempsey), who had sex with Meredith (Pompeo), the intern he fell in love before his estranged, cheating wife, Addison (Kate Walsh), showed up to try and reconcile.
Rhimes welcomed critics to the set at ABC's Prospect Studios by saying she wasn't going to reveal much other than legendary actress Diahann Carroll will be an early guest star.
"I can't tell you what she is playing, or what disease she's got or if she's got a disease at all," Rhimes said.
She did state that the first episode basically takes place hours after the season finale ended.
"So it's a not as if we're going to do a big leap forward in time and everybody is going to be fine... I don't do that," she said.
So what are the actors' hopes and dreams for their characters? Will all the interns keep their jobs after breaking so many rules -- and laws -- in an attempt to save the life of the patient Izzie fell for?
"It's a soap opera. It's complete entertainment, and it's not real. People like the fantasy in the story lines and hopefully they don't take it too far out, where it is absurd," Dempsey said. "I think we'll see what happens with Izzie. There are repercussions legally of what she is going to go through. And I think that would be an interesting process."
Izzie's status may be secondary among McDreamy fans who are more concerned with his Meredith-Addison love triangle.
"I think he's probably going to end up with Meredith, especially after [the finale]. I think he should have somebody completely new... I think we have to make a decision and move forward, and I think that's what we're going to do," Dempsey said.
Why choose Mer?
"I think there is too much history under the bridge with Addison, and they need to move on, and I think it would be more interesting to explore a couple in a workplace going through a divorce than it would be to go in an opposite direction," Dempsey continued.
If nothing else, the man behind dreamiest of docs thinks the relationship with Meredith should be explored quickly.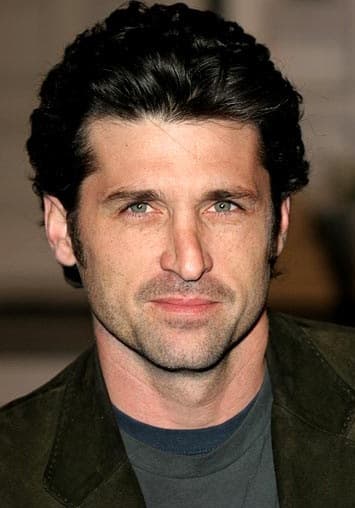 "I don't know if he necessarily ends up with her. I think they should explore where does this relationship go with all the mistakes they have made? What would be the next step? I think you should move on and explore what they do now as opposed to following her and looking at her longingly and going, 'What are you doing?' I think it castrates him too much, and he needs to get his masculinity back," said Dempsey (left).
"I think it is very important that Derek does not lose his masculine energy and gets castrated by the women. He needs to stand up for himself," he said.
Heigl, for her part, was standing up in the operating room, saying she was uncertain of Izzie's future. Or her own. She doesn't think Izzie should get a free pass and be able to easily reclaim her old job.
"I don't think this is something that she should pursue anymore. If she wants to continue to be a doctor, she needs to find another form, another way of doing that. And if she does decide to come back to surgery and keep up this mad race to become a surgeon, I think she needs to find a new heart to do that. She can't be Izzie and do that," Heigl said.
Heigl said she (thankfully) hasn't asked to leave the show, but is taking nothing for granted. She joked that in light of what happened at the end of Season Two, Izzie might end up as a veterinarian's assistant.
"All I know is I'm here now. I'm making no assumptions about anything anymore. Everything is a risk. Watch Lost. I don't want to assume my job is safe. I don't know," Heigl said.
Pompeo, meanwhile, said the public is split between having Meredith pick McDreamy or the veterinarian she had been dating at the end of the season, Finn Dandridge (Chris O'Donnell).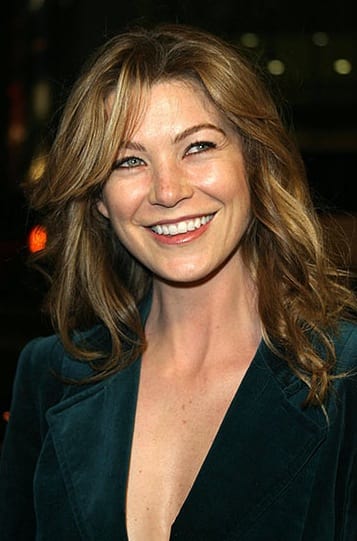 "I think it's hard, because Finn is a very nice guy," said Pompeo (right). "And very cute, too... I think [Meredith] is a girl who is madly in love with McDreamy. If she needs anything, she needs McDreamy."
As some may know, Pompeo spent the summer promoting the series in Europe, where it is wildly popular.
Walsh, who plays the adulterous wife looking for a second chance, agreed that the love triangle had played itself out. The actress predicts a swift resolution, and was amused by Dempsey's castration remark concerning Dr. McDreamy.
"Oh, boo hoo," deadpanned Walsh. "The second sexiest man [according to People magazine] in America feeling castrated."
Steve Marsi is the Managing Editor of TV Fanatic. Follow him on Google+ or email him here.