Our friends at TMZ.com took an exclusive, behind-the-scenes look at the American Idols Live tour in Los Angeles Saturday. Following their great performance at the Staples Center the star of the most recent season of American Idol took the time to greet lucky fans at an after-party.
The ever-gracious Ace Young (below, left) signed autographs for the throngs of his young female fans, while their moms gawked on the side. Paris Bennett, meanwhile, may have only recently turned 18, but she handled herself like an old pro and stood on a table to handle the crush of the teenage amateur paparazzi that swarmed her. Kellie Pickler, sporting blonde extensions, proved she's just a down home gal at heart, arriving in slippers and sweatpants.
The scene stealer (and, some might say, diva) of the evening? No, it wasn't the lovely Katharine McPhee. The native of nearby Sherman Oaks, Calif., had so many family and friends visit her backstage that she wasn't able to make the party. The star of the night was none other than Chris Daughtry, who arrived with extra security. Despite being shielded by an entourage, he did mingle with fans (below, right).
Interesting, Ed Kowalczyk, the lead singer of Live, who performed with Daughtry on the American Idol finale, was part of Chris' entourage after the L.A. show. Apparently, the star went completely unnoticed by the crowd.
Taylor Hicks, Bucky Covington and Elliott Yamin did not attend the meet and greet. The trio were busy getting across town to the Johnny Depp-owned Viper Room to take the stage with the Little Memphis Blues Orchestra, which features members of Hicks' band.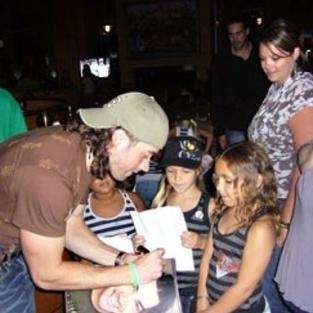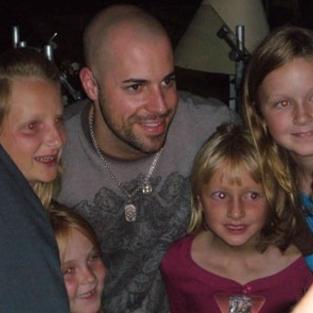 Matt Richenthal is the Editor in Chief of TV Fanatic. Follow him on Twitter and on Google+.