Our own Kelly Clarkson walked away with the award for "Best Female Video" at last night's Video Music Awards on MTV. Well, she didn't exactly walk away, since she did not show up. The audience was surely disappointed, but what are you gonna do. Nonetheless, we congratulate Kelly on a job well done!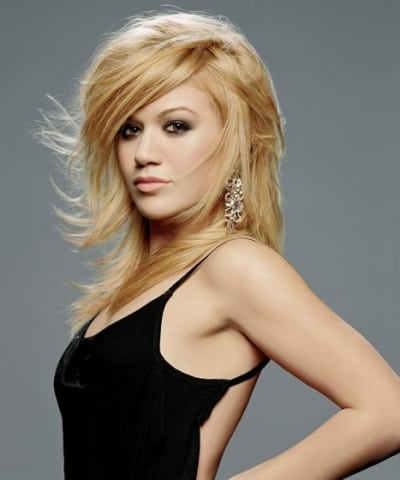 Interestingly, Shakira and Nelly Furtado were considered the big favorites prior to airing, while Kelly was a major underdog, despite walking away with more moonmen than any other artist at last year's VMAs. We're seeing if we can work any more "Walk Away" puns into this post, but we may have tapped out.
It's amazing that going on two years after the initial release of Kelly's second CD, Breakway, it's impact is still being felt.
In other Kelly news, California Speedway announced that the Grammy Award-winning and multi-platinum artist will serve as the Grand Marshal for the SONY HD 500 this Sunday, September 3, 2006.
According to the Charlotte Observer, Clarkson will give the most famous words in motorsports, "Gentlemen, Start Your Engines," in front of the Southern California crowd and to a national TV audience on NBC during the Labor Day NASCAR weekend event.
The original American Idol winner will also lead the NEXTEL Cup Series field off pit road in the Grand Marshal car prior to the start of the SONY HD 500.
Matt Richenthal is the Editor in Chief of TV Fanatic. Follow him on Twitter and on Google+.