Despite dropping out of American Idol for personal reasons, it appears as though Mario Vazquez has a bright singing career ahead of him.
Just take a look at the positive review his debut solo album has received from The San Francisco Chronicle:
Vazquez, who mysteriously dropped out of the fourth season of American Idol after making it to the final 12, should have no problem becoming a pop idol on his own with his self-titled debut, full of catchy R&B and pop tracks.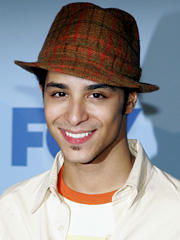 First off, the guy can sing. His first single, "Gallery," isn't spectacular, but it's an infectious song that shows off Vazquez's smooth voice. Singer Ne-Yo wrote and helped produce [it]. Like most of the album, it follows in the style of contemporary R&B singers such as Usher, Chris Brown and Frankie J.
Mario Vazquez is a welcome departure from much of the sexed-up music that tries to pass as love songs. Sure, there are a few cliche lyrics ("Girl, I adore you, never ignore you. You're my angel sent from above.") but stand-out tracks such as "One Shot" and the Caribbean-influenced "Don't Lie" sound earnest and sweet.
Signed by music mogul Clive Davis, it would have been easy for Vazquez to load his debut with guest artists. Other than the up-tempo "Cohiba" with rapper Fat Joe and reggaeton artist Knox, though, the album is all Vazquez and he steps out strong. Not bad for a dropout.
Matt Richenthal is the Editor in Chief of TV Fanatic. Follow him on Twitter and on Google+.