A little more than one day!
That's all that stands between now and the beginning of Season 3 of Grey's Anatomy. If you're like us, and you probably are if you're reading the Insider right now, you can't wait to find out what happens when the all-new episode, "Time Has Come Today" airs Thursday at 9 p.m. Eastern.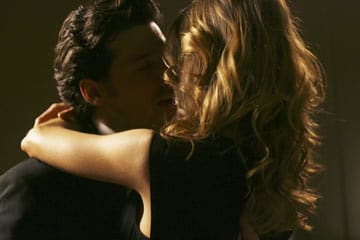 According to the plot summary on ABC's official site, the doctors at SGH must help Izzie cope with the loss of Denny and her decision to quit the program.
Meredith, of course, must decide what the future holds after her liaison with Derek. Addison is going to find out about it sooner or later, meaning plenty of soul-searching is in her future.
The Chief, meanwhile, is confronted by his wife, Adele, after spending the night in his office, and George seeks relationship advice -- but from an unlikely source. We could have told you most of that, but it's great that the premiere is upon us at last.
Good news for all of you who missed the Season 2 finale (or have been dying to see it a second time): As ABC's rigorous off-season Grey's Anatomy hype builds to a crescendo, you'll have a chance to catch the final two segments of the three-part finale from last May one final time before new episodes begin.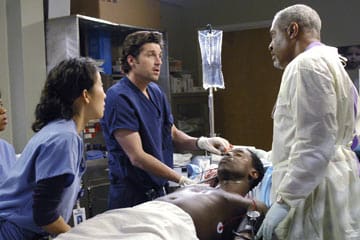 On Wednesday, from 9-11 p.m., "Deterioration of the Fight or Flight Response" and "Losing My Religion" will air back to back.
This is a great opportunity to relive the suspense, drama and heartbreak. You can read our guides to these thrilling episodes by following the links above.
Be sure to check out the image gallery and complete list of quotes we compiled for "Deterioration..." along with even more quality pics and memorable quotes from "Losing My Religion."
For a recap of the entire series, tune in an hour before the season opener at 8 p.m. Eastern for "Complications of the Heart." This hour-long special features a compilation of important moments from the second season, as well as longer version of The Fray's Grey's Anatomy music video, "How to Save a Life." We can't wait -- for any of it!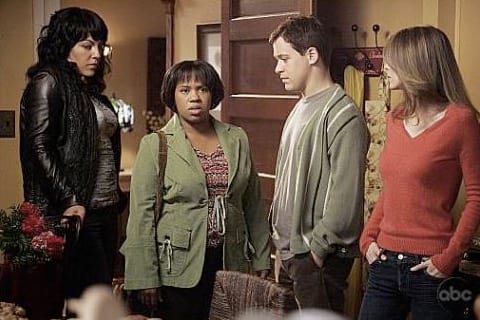 Steve Marsi is the Managing Editor of TV Fanatic. Follow him on Google+ or email him here.