If you thought the American Idol assault case was the weirdest piece of news related to our favorite show today... you're very right.
But this one gives it a run for its money, albeit in a less violent way. American Idol Worship Stumbled upon an interesting bit of Bo Bice news, which has been out there a while but somehow we've missed until now.
The rocker, who recently underwent surgery, is performing a version of the 1968 Chambers Brothers classic "Time Has Come Today" in ads and promotions for Hasbro's new version of the venerable board game, Monopoly.
The new version, called Monopoly Here and Now, is being given considerable marketing by the company, which has owned the game for decades. The song is also available at iTunes and other online outlets, and will be available as a free digital download at the online Sony Music Store if you purchase Bo's hit album, The Real Thing.
We're big fans of Bo Bice, don't get us wrong. But we're a little disappointed in him for failing to get a property named after him. Come on, Bo. You're worthy of Connecticut Avenue at the very least! It's all about investing in real estate.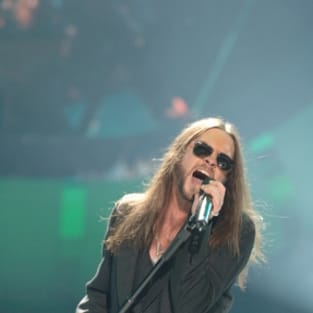 Matt Richenthal is the Editor in Chief of TV Fanatic. Follow him on Twitter and on Google+.