While sales of physical CDs have plummeted in 2006, big increases in the demand for digital tracks and albums have kept the overall music business in line with 2005 totals.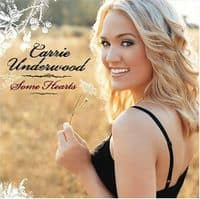 According to estimates for the week ending October 1, marking the end of the third quarter, physical album sales so far this year totaled 370.5 million units,
down 8.3 percent
from the 404.2 million racked up during the same period a year ago.
However, digital album sales climbed 115 percent, with 22.6 million sold through September. Downloaded tracks soared 72 percent, to 418.6 million.
Adding digital albums and track equivalent albums (with 10 digital tracks equaling one album) to physical sales, a total of 434.9 million albums have been sold in 2006. The comparable year-ago figure was 439.2 million.
Walt Disney Records' High School Musical soundtrack remains the top-selling release so far this year, with 3.1 million copies sold to date. Second is country act Rascal Flatts' Me and My Gang, accumulating 2.5 million sales.
Three '05 holdovers have remained in the top five throughout this year. The No. 3 title, U.K. singer-songwriter James Blunt's Back to Bedlam, has sold 1.9 million of its 2.2 million-unit total, while Some Hearts, the first album from our own Carrie Underwood, has reaped sales of 1.8 million in '06, giving the fourth season American Idol winner's debut album an impressive 3.5 million sales overall.
Coming in at No. 5 was The Breakthrough by Mary J. Blige, which has sold an impressive 1.6 million of its 2.6 million-unit total this year.
It will be interesting to see how digital sales impact the figures of other American Idol favorites once more data is gathered. Clay Aiken released his second album two weeks ago, and a number of new Idol stars, including last season's winner Taylor Hicks and runner-up Katharine McPhee, are due to put out their debut efforts this November.
Matt Richenthal is the Editor in Chief of TV Fanatic. Follow him on Twitter and on Google+.