Fans of Grey's Anatomy have been given a crash course in The Fray, thanks to a pair of videos produced by the broadcast network and the rock group's Epic Records label.
The specially created clips for the title track of the band's 2005 debut album, How to Save a Life, intertwine footage from the hit series and the song's video. Both clips identify the Denver-based band.
Immediately following the September 7 repeat episode of
Grey's Anatomy
, ABC aired a four-minute
music video
that featured sneak peeks from the first two episodes of the then-upcoming third season.
Two weeks later, leading up to the Season 3 premiere of the series, an extended version of the video with scenes from the first three episodes of the new season aired.
For ABC Entertainment Senior V.P. of marketing Michael Benson, it was important for the videos "to become great content for TV viewers" and not simply traditional marketing for a TV show.
"It's about going beyond the 30-second promo and driving people back to television," he told Reuters in an interview.
Such content can then be distributed to other platforms, including websites, electronic magazines and ABC's official site.
"It helped us market Grey's Anatomy in a new way, and it offered exposure to the Fray," Benson says.
Grey's Anatomy first championed "How to Save a Life" in March, when a two-minute snippet of the song was played during a pivotal scene. Each time the track has been heard in conjunction with the show, sales of the album have soared.
In the first few weeks after the album's release, it was selling around 2,000-3,000 copies per week, according to Nielsen SoundScan. Physical and digital sales began picking up earlier this year and have rarely looked back. In the week ending March 26, the title track's digital sales jumped 283 percent, from 2,000 to 9,000. The album experienced a 43 percent bump (12,000 to 17,000 units).
The album sold 54,000 copies the week ending September 24, its biggest sales week to date. The previous week, it sold 35,000. A deluxe edition, with a bonus DVD, arrived September 19.
To date, the album has sold 897,000 copies, while the title track has sold 622,000 digital downloads. The album is currently No. 14 on The Billboard 200.
"How to Save a Life" also appears on the show's second soundtrack -- Grey's Anatomy, Volume 2 -- which Hollywood Records released last month.
The song has also been heard in an episode of One Tree Hill, in HBO promo spots and in promo spots for NBC's ER, while "Look After You," which is slated to be the next single, was featured on Bones.
The band has been, and remains incredibly hands-on when it comes to synch licensing opportunities, co-manager Jason Ienner notes.
"The guys always ask for a description of the scene. They want to make sure the piece of music fits, emotionally and creatively, with the scene. They are not into doing it just for the money," Ienner said.
The Fray's guitarist/vocalist, Joe King, concurs.
"We have turned down quite a few things, which might upset our label and management, but we don't want to be overexposed," he said.
At the same time, King and his bandmates are concerned about the loyalty of those who first discover the band as part of the eclectic Grey's Anatomy music selection.
"We've built our fan base from touring," King said. "That was always our strategy, and then, activity increased on our MySpace page and at iTunes. With no radio play, we were creating a fan base. That's what we were looking for."
So, with How to Save a Life one of 2006's most-licensed discs, King cannot help but wonder, "Will we gain and keep these fans who are discovering us from TV shows?"
While pondering that, the Fray will continue touring, with a focus on markets outside North America.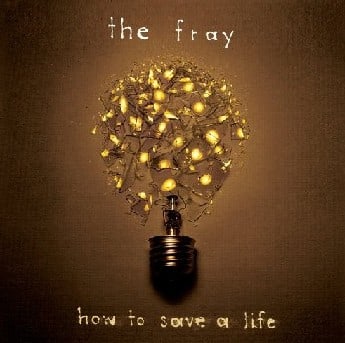 Steve Marsi is the Managing Editor of TV Fanatic. Follow him on Google+ or email him here.