When Patrick Dempsey noticed that a Grey's Anatomy crew member looked pale, he asked him what was wrong. And it's a good thing, too.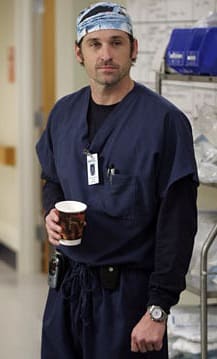 The man said that he felt dizzy, but that he would be okay shortly. Dempsey told him that he was calling an ambulance right away. As it turned out, the staffer had a life-threatening blood clot in his leg!
When the man admitted he was woozy and couldn't feel his legs, the man we know as Dr. McDreamy immediately had someone call for medical help, even as the crew member objected.
This isn't the first time Patrick has showcased his real-life medical skills... sort of, anyway. Back in July, he took command during a difficult situation in which his four-year-old daughter, Tallulah, was injured.
Guess playing a brilliant surgeon on television is bound to rub off sometimes!
Steve Marsi is the Managing Editor of TV Fanatic. Follow him on Google+ or email him here.