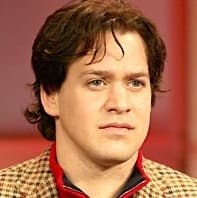 Rumors have been circulating that a crass comment from
Isaiah Washington
during his on-set argument with Patrick Dempsey may have prompted the decision of
T.R. Knight
(right) to go public regarding his sexuality.
We emphasize the word rumors, because these claims are still wholly unsubstantiated. Past colleagues of Washington's have been relaying accounts of surly behavior on set, and several tabloids are speculating that the man who plays Dr. Burke may be replaced.
But according to a statement released by ABC and sources close to the set, that is not true. Isaiah will be sticking around. However, our sources do report that things are still shaken up on the Grey's Anatomy set and the production department is struggling with how to best to handle the aftermath of the scuffle -- both on set and in the storyline.
The Insider has refrained from commenting on this issue due to the lack of credible information. But if a remark from Washington did force Knight out of the closet, as is being reported, that would be very upsetting.
This was obviously a difficult week for T.R., regardless of what prompted his decision to go public. If he did so not entirely of his own volition, it would be extremely sad. Above all else, we're supportive of T.R. and his decision, and hope he's not suffering any backlash.
But unless Washington's role in the matter is confirmed, it does little good to speculate. Releasing irrelevant stories from Isaiah's past does nothing but fuel rumors and keep the incident from blowing over.
For all we know, he said everything attributed to him -- but he also may not have. The media is clearly conducting a hit job on Isaiah, trying to give a story legs it doesn't have. At least for now. Unless that changes, we're staying above the Fray (bad pun intended).
Here's hoping that the incident is resolved and Grey's Anatomy carries on in all its marvelous glory. If we hear anything new, we'll share it with you ASAP.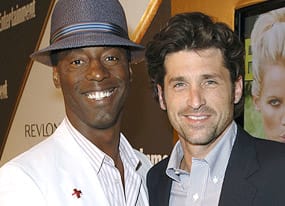 Steve Marsi is the Managing Editor of TV Fanatic. Follow him on Google+ or email him here.