is slightly mortified.
A bus showcasing her image alongside 10 other Grey's Anatomy cast members on a massive promotional poster has just pulled up on the street outside a cafe.
"Oh my God. That is so weird," she cringes.
After the initial shock wears off, she smiles, pleased with the photo.
"For one of the first times, I'm looking at myself going, 'Yeah, I'm OK with that,'" she told USA Today.
Ramirez, 31, should be pleased. After an eight-episode run last season, she's a Grey's Anatomy regular.
And while the other female doctors on TV's hottest medical drama are busy breaking hearts, Ramirez is mending broken bones... as orthopedic surgeon Callie Torres. Soon after she accepted the role, Ramirez made the most of the twisted ankle and torn ligaments she received on stage playing Lady of the Lake in Broadway's Spamalot.
Her orthopedic surgeon let her observe operations.
"I was watching surgeries where they opened up knees and shoulders, taking pictures with my phone," Ramirez said.
The actress, who hails from Mazatlan, Mexico, is no stranger to blood and guts. She's a fan of TV shows about medical procedures and grew up with an oceanographer father who brought her with him to labs.
"I was always around rows of crazy jars that smelled like weird fermenting things from beneath the sea," she said.
Ramirez's parents divorced when she was eight. Her father moved to Miami, and her mother, a former actress / singer, relocated to San Diego, where she enrolled Ramirez in a school for the performing arts.
Like Callie, who at one point was living in the hospital basement, Ramirez has resided in less than luxurious digs. During her 12 years on and off Broadway, Ramirez had several humbling living experiences in New York.
"I ended up renting a room (from) a really eccentric couple," she said. "Then there was a woman who kept every room piled up with clothes and dirty stuff. I found things missing. But it taught me I can live with less."
For now, she's renting a house in Los Angeles.
"If I was to put my money down on a house, I don't know that I'd have much left. I don't know if this job's going to last. But if the show keeps me around for a little while, I'd like to settle down. I'm kind of in that nesting phase," she said.
Ramirez has a boyfriend but prefers talking about her on-screen romance with self-deprecating softie George O'Malley (T.R. Knight).
In tonight's episode, it's make-or-break time for the couple. But Ramirez says the characters are suited for each other.
"She gives him strength, and he gives her sensitivity."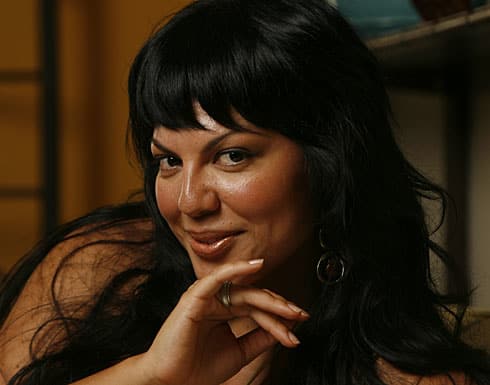 Steve Marsi is the Managing Editor of TV Fanatic. Follow him on Google+ or email him here.