Yes, it's sad.
But after the first five mostly-terrific episodes of
Season 3
, Grey's Anatomy takes a break tonight. You can still watch the show -- twice, in fact -- but there won't be an episode.
At 9 p.m. Eastern, the Season 3 premiere, "Time Has Come Today" will be aired, followed immediately by "I Am a Tree," the second episode from this new season, at 10 p.m. These episodes were great, so at least they're worth another look.
You can check out our guides to both by following the links above. For the best Grey's Anatomy quotes and pictures from "Time Has Come Today," as well as the music featured during the episode, check out our special sections devoted to each.
For some memorable quotes, pictures and music featured during "I Am a Tree," follow the corresponding links and enjoy. The two episodes on tonight are very different, with the first wrapping up Season 2 and the second kicking the new season into gear. But both are a lot of fun.
The good news? Beginning next Thursday, five new episodes will air in as many weeks. They are titled "Let the Angels Commit," "Where the Boys Are," "Staring at the Sun," "From A Whisper to a Scream," and "Don't Stand So Close." We can't wait!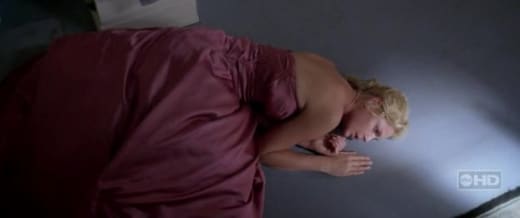 Steve Marsi is the Managing Editor of TV Fanatic. Follow him on Google+ or email him here.