American Idol Pictures of the Day: Clay Aiken Hushed at AMAs; Taylor Hicks Looks the Part in Miami

Matt Richenthal at . Comments
It's time for another American Idol Picture of the Day, and since we can't decide which of these two to use, you get both. We couldn't justify leaving for a few days without displaying each. Call it a Thanksgiving treat.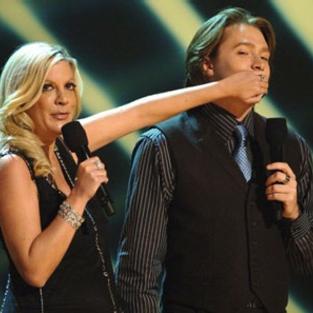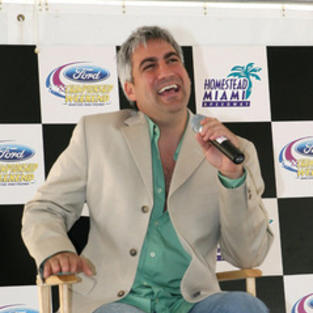 On the left, Clay Aiken gets hushed by Tori Spelling at the American Music Awards last night, an obvious spoof on Clay's recent hushing of Kelly Ripa - an event that caused much undue controversy, as Clay fans are aware (the comments stemming that incident are so ridiculous that we didn't bother reporting it). It's good to see Clay making light of what should never have become an issue in the first place, and Tori Spelling playing along.
On the right, Taylor Hicks makes a stop in Miami... and certainly looks the part. Seriously, was this guy in Miami Vice somehow without us knowing? Not many people could pull off that shift, but Taylor does it in style. No matter what you think of him musically, you have to love Taylor Hicks (whose new album is due out any day now). He just seems like the most friendly, fun-loving person. Not unlike Mr. Aiken!
Matt Richenthal is the Editor in Chief of TV Fanatic. Follow him on Twitter and on Google+.