Last week, we took a glimpse at the changing styles of Katharine McPhee. The reigning runner-up can pull off many looks, but she's not the only starlet (or star) in the American Idol universe who can make that claim.
Another well-known second-place finisher, Clay Aiken, has adopted a very different look of late. His longer locks make him look mature, to be sure, but do you prefer the shorter-haired, baby-faced Clay we first got to know back when he narrowly lost out to Ruben Studdard in Season 2? Or do you dig the new look?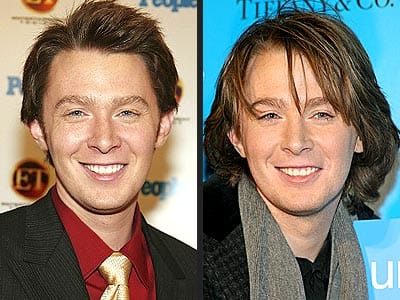 Speaking of Idol legends coming into their own, below we see the lovely Carrie Underwood. The Oklahoma cutie has recently adopted a bold, almost vixenish look - as seen in the video for "Before He Cheats" along with numerous public appearances. Which do you prefer the traditional, sweet and innocent Carrie or the slightly-more provocative version?
Either way, we love them both. And Katharine!
Matt Richenthal is the Editor in Chief of TV Fanatic. Follow him on Twitter and on Google+.