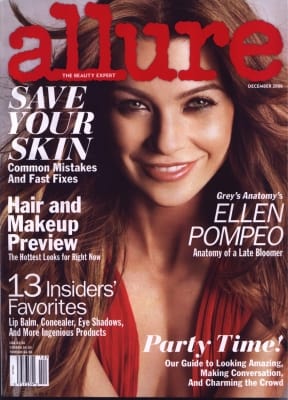 I guess even the best jobs have their drawbacks.
Ellen Pompeo, who's featured on the cover of December's Allure magazine, dishes on how she attempts to keep her fiance, Chris Ivery, from watching her steamy sex scenes on Grey's Anatomy:
"I thought I was being really clever in distracting him right at 9:00 and I asked him if he could help me with the laundry so that he wouldn't see that portion of the show. Then, 20 minutes later, he realized, 'The show's on and we're not watching it.'"
"That's when I said, 'That's okay, we can get to it.' He said, 'Oh well, I have it TiVo'd so we're okay.' I knew [the steamy scene with Patrick Dempsey] was right in the beginning, so I thought, 'If I can just sort of preoccupy him for 15 minutes, I'm good.'"
Funny stuff. Obviously Ellen and Chris have been able to work around the steamy aspect of her occupation. Below are two scans from the article. Click to enlarge (as well as with the cover photo above)!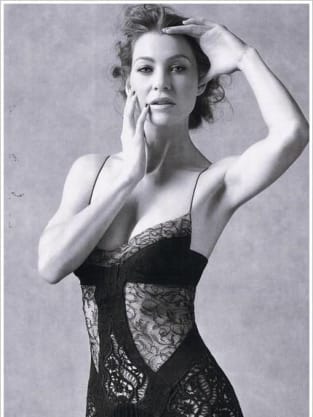 Steve Marsi is the Managing Editor of TV Fanatic. Follow him on Google+ or email him here.