Conjoined twins. Adult twins. It sounds a bit ER-like, but we have no doubt that the Grey's Anatomy writers and producers will turn this scenario into some compelling drama tonight.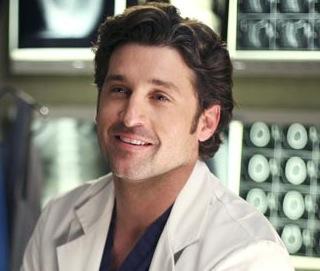 Presumably, the close-knit brothers must be separated, and
Derek and Mark
- once close-knit (and practically brothers, in Derek's words) themselves - will be forced to work together and perform a nearly-impossible operation.
It will be interesting to watch the parallels between the patients and these two surgeons, as well as how the relationships withstand such incredible stress.
It will also be interesting to monitor Derek's relationship with Meredith - but that goes without saying at this point.
We know that Dr. Hahn (Brooke Smith) will be back, and sooner or later, Mr. O'Malley has to have his surgery. When he does, odds are that she'll be performing it. As for Dr. Burke, he must deal with the fallout from his blow-up with Cristina and being outed in front of the Chief. How Miranda treats Dr. Yang after these developments reamins to be seen as well.
We'll have our episode guide, quotes, pictures and music list from the episode up as soon as we can. If this is half as good as "From a Whisper to a Scream," we're in for a treat this evening.
Steve Marsi is the Managing Editor of TV Fanatic. Follow him on Google+ or email him here.