It's great to see Grey's Anatomy stars give back. Earlier this year, in one of his many charitable endeavors, Isaiah Washington offered his time in a charity auction to benefit the Jackie Robinson Foundation.
Now, Ellen Pompeo is doing the same to benefit the Home For Little Wanderers, a Boston non-profit child welfare agency which serves children at risk and their families through prevention and early intervention.
Sadly, we didn't learn about this quickly enough to share with you. The bidding closed last night, with 70 people vying for lunch with Ellen. The winner ended up paying $16,900, a terrific sum for this wonderful charity in Pompeo's native Boston! Here's what the official auction page says: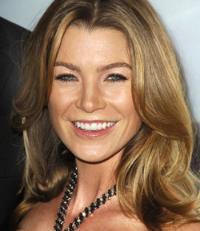 Item Number
: 156
Estimated Value: Priceless
Description:
Here is a once-in-a-lifetime chance for you and three of your friends to chat with Grey's Anatomy star, Ellen Pompeo, about the hit ABC show over lunch.
Ellen, an Everett, Mass., native, is most famous for her current role as Meredith Grey in Grey's Anatomy. She also recently appeared opposite Luke Wilson, Vince Vaughn and Will Ferrell in the wildly successful Old School and, before that, in Steven Spielberg's Catch Me If You Can, opposite Leonardo DiCaprio.
Ellen made her major studio screen debut in Brad Silberlin's Moonlight Mile, starring alongside Susan Sarandon, Dustin Hoffman and Jake Gyllenhaal. She received outstanding reviews for her portrayal of an outspoken woman carrying a silent burden that's breaking her heart.
Special Instructions:
Maximum of four people. The lunch will take place in Boston after March 1, 2007 at a mutually agreed upon time. The winning bidder will be contacted by The Home for Little Wanderers after the auction closes to make arrangements. This item is not for re-sale.
Steve Marsi is the Managing Editor of TV Fanatic. Follow him on Google+ or email him here.