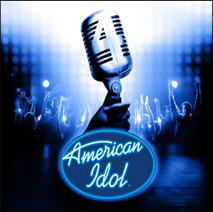 The search is on for the next
American Idol
... and this year promises to be nuttier than ever.
As season six of the show premieres tonight and tomorrow night on FOX (8 p.m.-10 p.m. EST), Idol judge Paula Abdul, who appeared on "FOX and Friends" this morning, said auditions for 2007 were "beyond wacky."
"It's crazy," she said.
As for as her co-judge Simon Cowell, with whom she shares a notorious love-hate relationship, Abdul said:
"I'm becoming really mean to him, and he's becoming nice to me, and it's bugging me. I think he might be trying to psych me out."
Meanwhile, Ken Warwick, a series executive producer, said Wednesday's show from Washington state will definitely fall into the wacky category.
"If you don't watch any other episode this year, watch Seattle. Seattle is just the funniest place we have ever been to in our lives: We are shocked and appalled and amazed and hysterical over it," he told the Associated Press.
Matt Richenthal is the Editor in Chief of TV Fanatic. Follow him on Twitter and on Google+.