Last week, we reported on Entertainment Weekly's early Season Six favorites.
With new American Idol auditions having taken place since then, here's an updated power poll:
1. Jason ''Sundance'' Head (new this week)
Burly, genial son of '60s hitmaker Roy Head was a bluesy delight delivering ''Stormy Monday'' in Memphis, inspiring Simon to predict likely passage to this season's finals.
2. Porcelana Patino (new this week)
With her bleached tresses, cheap bracelets, and brash personality, Porcelana is a lot to hande, but that husky, heartfelt rendition of Mary J. Blige's ''Love No Limit'' was just right.
3. Sanjaya Malakar (last week No. 2)
Younger half of a potent brother-sister combo tackled Stevie Wonder without sacrificing melody for melisma,; with the help of a stylist, there's no telling how far he'll go.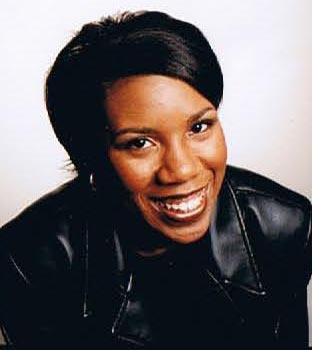 4.
Melinda Doolittle
(new this week, pictured)
It'd take a Grinch not to root for this 28-year-old backup singer, who fought off a mean case of the nervous shakes before her home-run audition of ''For Once in My Life.'' Still, lack of confidence may not look so cute in front of a live audience.
5. Antonella Barba (new this week)
Untrained half of last week's ''Jersey girl'' duo proved to be a surprisingly powerful vocalist with a great sense of rhythm on Denise Williams' tricky ballad ''Free,'' but is there enough genuine fire beneath that low-wattage facade?
6. Jenry Bejarano (new this week)
What's this? A 16-year-old who looks like Tyson Beckford's far hotter younger cousin? And who delivered an above-average version of Gerald Levert's ''I'd Give Anything to Fall in Love''? Yes, people, God does indeed play favorites.
7. Sarah Krueger (last week No. 1)
She's pretty, she's unassuming, and she gave a knockout rendition of ''Somewhere Over the Rainbow'' at her Minneapolis audition. But did her song choice (and delivery) make her look like a copycat of season 5's Katharine McPhee?
8. Rudy Cardenas (last week No. 3)
Watching Paula Abdul drool (and Seacrest go in for a half-hug) over the 28-year-old Venezuelan-born hunk was high comedy, but the guy's mighty fine rendition of Journey's ''Open Arms'' proves his Idol aspirations are no laughing matter.
9. Nicholas Pedro (new this week)
Yet another chap who had Paula salivating like one of Pavlov's dogs, but his ''Fly Me to the Moon'' proved he's more than a handsome face. Still, after botching his lyrics and bailing during last season's Hollywood round, his guts remain a question mark.
10. Shyamali Malakar (last week No. 4)
Sure, her jazzy take on ''Summertime'' wasn't at Fantasia Barrino levels, but at least she did it her way. Not only that, Sanjaya's sister is sassy without being mouthy, and her success would leave Simon regretting that ''nothing unique'' critique.
11. Rachel Zevita (new this week)
This hooky-playing high schooler brilliantly neutralized Simon's accusation of musical schizophrenia by pointing out that Idol wannabes need to tackle different themes each week. But while she aced the rock, AC, and opera genres, she desperately needs a tutor in Style 101.
12. Jory Steinberg (new this week)
Her plunging neckline grabbed Simon's attention, but it was a polished interpretation of Tina Arena's ''Chains'' that held it. Still, is this Canadian beauty who once sang for the queen of England just a pageant contestant in pop-star's clothing?
13. Matt Sato (last week No. 5)
This 16-year-old's tearful phone call to mom was the emotional highlight of Idol's first week, but if we're being honest, his compelling backstory upstaged a good, but somewhat oversung, rendition of ''California Dreamin'.''
14. Blake Lewis (last week No. 6)
Human beatbox with insanely spiky hair scored a ticket to Hollywood — bringing his dad to tears — with a crazy-skillful rendition of Seal's ''Crazy,'' but Simon had a point that the guy may not be quite as good as he thinks he is.
15. Denise Jackson (last week No. 7)
Her ''And I Am Telling You I'm Not Going'' had power but lacked subtlety — much like her hooched-out red minidress and black crocheted sweater. One also has to wonder, was that ''crack baby'' revelation too much too soon?
16. Chris Richardson (new this week)
The judges dubbed this 22-year-old Virginia native a Justin Timberlake look-alike (and sound-alike), but his overwrought take on ''A Song for You'' paled next to Elliott Yamin's version, to say nothing of Donny Hathaway's original.
17. Jordin Sparks (last week No. 8.)
Clearly has The Voice, but not sure this 16-year-old daughter of an NFL star has the emotional depth to go with it. Seriously, choosing a Celine Dion power ballad as audition material? Yikes. Could be this year's answer to Lisa Tucker.
18. Kia Thornton (new this week)
This 27-year-old seems inherently sweet, and her booming rendition of Aretha's ''Ain't No Way'' recalled early Faith Evans. As Paula pointed out, however, there's magic in knowing when to hold back — and that's not Kia's strong suit.
19. Perla Meneses (last week No. 13)
Her ''Call Me'' was middling, but a last-minute Shakira imitation, complete with come-hither jiggle, stamped her ticket to Hollywood. We'll be shocked if this hottie cracks the top 24, but a decent showing in our week 1 reader poll keeps her ranked — for now.
20. Sean Michel (new this week)
It takes chutzpah to introduce yourself to America by pointing out your resemblance to Osama bin Laden, Jesus, and Fidel Castro, and while his ''God's Gonna Cut You Down'' didn't please my ears, the dude is, at the very least, hard to forget.
Matt Richenthal is the Editor in Chief of TV Fanatic. Follow him on Twitter and on Google+.